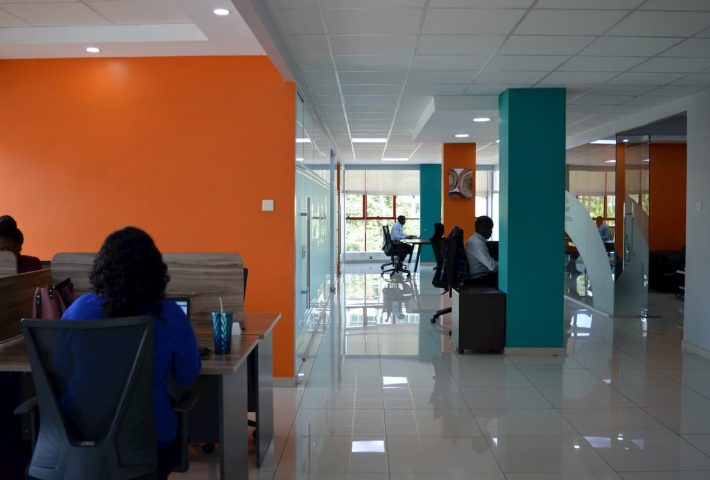 Kingdom Bank continues to develop alternative ways of helping MSMEs, both formal and informal, achieve their business objectives by going beyond money and offering MSME advisory and office co-working space among other innovative services. "We see ourselves as more than just a bank to our MSME clients, we are a partner – a key stakeholder in their journey to success" says Chief Business Officer Alex Kasiki.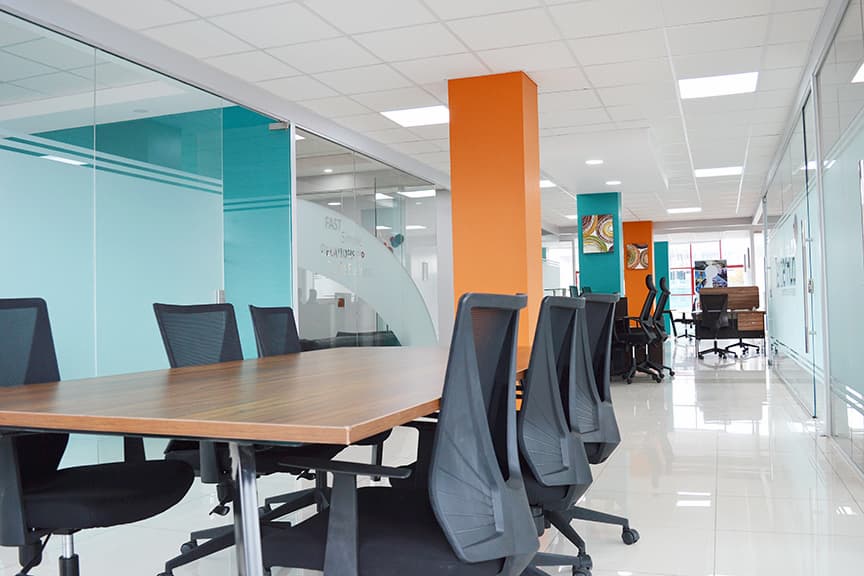 Kingdom Bank has a lot in stock for the MSMEs whereby we walk the journey with them and support their business beyond just financing them by offering professional modern office space with state-of-the-art office furniture where you can work at very affordable rates. We offer meeting room facilities with screens to project presentations or enjoy teleconferencing with business partners anywhere in the world. We help in drafting of quotations, responding to request for proposals (RFP) for different projects, invitation to bid and putting all the paperwork needed to win that dream business that you are chasing. "In short we offer you instant corporate capability, without you investing a penny" says Kasiki.
Kingdom Bank being an enterprise bank recently launched this facility that is located at Kingdom Bank Head Office on Argwings Kodhek Road in Kilimani, Nairobi. The other added advantage is there is high speed internet connectivity, board and meeting rooms plus the Bank also hosts engaging forums that speak to enterprises on subjects of interest on a regular basis.
The most recent one that was sponsored by Kingdom Bank at their roof top training center was the Supa Mamas forum. The forum brings together hundreds of businesswomen from different business backgrounds to share their stories, successes and challenges faced, while learning from each other and professional facilitators on themed subject of importance. The theme this last month was all about social media and how to leverage the new media channel to grow your business. Above all it was a great networking forum. Bank officials were also on hand to share with the participants tips on how their businesses could access working capital finances with little or no collateral to grow their business turnovers.
Beyond loans and trade finance facilities, the Bank also offers advisory services on business formation and registration. This is because the Bank realized that many MSMEs are informal making it difficult to win tenders or secure financing. "Once the Bank understands your needs, we put in place robust relationship managing walk with our customers through their business journey" concluded Alex Kasiki.
Research has shown that with the government projects in empowering the youth and women through the Youth and Women Enterprise funds, a huge amount goes back unused, to the Treasury every year. This may stem from the fact that many youth and women lack the knowledge of how to register a company or form youth and women groups in order to access these funds. Kingdom Bank's advisory service helps these groups in business registration and applications for procurement opportunities advertised by the Government. The Bank has directed all its resources to serve MSMEs with flexible banking facilities and relevant advisory services and will continue to invest in services that go well beyond just money to grow local enterprises.