Mr. Timothy Kabiru
Timothy has vast experience in retail banking, treasury management, strategic management and foreign exchange trading. He is also a vibrant thinker and innovator.
As the acting Chief Executive Officer (C.E.O), Timothy is responsible for the development and implementation of the company's strategic plans, he also oversees the day to day running of the business, provides leadership to the Senior Management Team and acts as a link between the Board of Directors and the Senior Management Team.
He holds a Bachelor's Degree in Business Administration from the University of New Brunswick, Canada.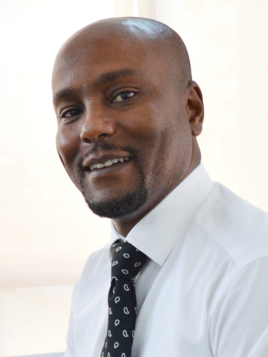 Mr. Timothy Kabiru
Acting Chief Executive Officer