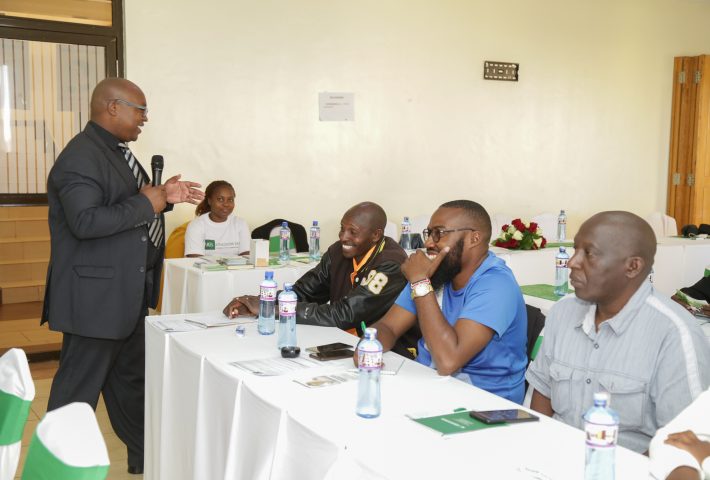 In 2021, UNDP in collaboration with the Micro and Small Enterprise Authority (MSEA) released a report on the impact of the COVID-19 pandemic on MSMEs in Kenya.  In the report, 40.2% of the MSMEs interviewed noted that they require training and capacity building to cushion their businesses from future shocks and to enhance their ability to build businesses that last.
Kingdom Bank which continues to position itself as an MSME bank has in quarter two of 2023 leading to quarter three organized training for entrepreneurs through our branch network as part of our non-financial services extended to customers.
The trainings have been conducted under the KB Growth Hub with the sole aim of equipping customers with financial skills and knowledge that enables them to better manage their enterprises as well as de-risk them thus giving them access to loans in support of their business growth.
To date, the SME Banking team has conducted training across 12 branches countrywide covering diverse topics including basic record keeping, marketing and customer service, business planning and risk management for free.
Although the Bank's intention is to enhance knowledge and good business practices, the bounce-back effect of this is improved financial discipline amongst the entrepreneurs which will also contribute to the reduction of the Bank's non-performing portfolio.
Additionally, through the trainings, the branches and SME banking team have been able to:
Train 468 MSMEs
Onboard 117 new customers
Digitize payments for 106 MSMEs through the Kingdom Bank Till
Extend Ksh. 28 million in loans
The impact of the trainings implemented through the KB Growth Hub reflects on the power of the personalized engagement that the teams are having with our customers and how this translates into tangible business.